Bureau of Land Management: Silt, Colorado
Steven A. Hale II – Chairman & Chief Executive Officer
Mr. Hale has managed the Hale Partnership Fund LP, MGEN-II Hale Fund LP, Clark-Hale Fund LP, and Hale Medical Office Building Fund, LP, via Hale Partnership Capital Management, LLC, since September 2010. In November 2017, Mr. Hale was named Chairman of the Board for Stanley Furniture Company, Inc. (since renamed HG Holdings, Inc.). He has served as Chief Executive Officer of HG Holdings, Inc. since March 2018. Prior to founding Hale Partnership Capital Management, LLC, Mr. Hale worked for Babson Capital Management, LLC where he was responsible for primary coverage of distressed debt investments across a variety of industries including manufacturing commercial real estate, services, and casinos/gaming. Prior to joining Babson, Mr. Hale was a Leveraged Finance Analyst at Bank of America Securities. Mr. Hale graduated from Wake Forest University in 2005, where majored in economics, minored in psychology and religion, and was a 3-year letterman on the varsity football team.
Jacqlyn D. Piscetelli – Chief Financial Officer
Ms. Piscetelli served as Chief Financial Officer of Stanley Furniture Company, LLC ("Stanley Furniture") from March 2018 until January 2019 where she directed all finance and accounting operations. Prior to joining Stanley Furniture, Ms. Piscetelli served as the Financial Executive – Governance for the Financial Management group at BB&T Corporation ("BB&T") from 2016 to 2018 where she managed BB&T's Sarbanes-Oxley Section 302 and 404 compliance programs. From 2013 to 2016, Ms. Piscetelli worked in BB&T's Accounting Policy group where she was primarily responsible for monitoring the issuance of new accounting pronouncements and evaluating their impact on the financial institution. Ms. Piscetelli spent over 7 years in public accounting at Ernst & Young LLP ("EY") in their Assurance practice. At EY, she served both public and private clients with domestic and foreign operations across a variety of industries including manufacturing and distribution, automotive, retail and financial services. Ms. Piscetelli graduated from Wake Forest University in 2006 with a B.S. and M.S. in Accountancy.
John W. Braswell – Chief Operating Officer
John W. Braswell joined HC Government Realty Trust, Inc. in January 2022 as Chief Operating Officer. John brings 29 years of experience in the entitlement, development, management, and design build aspects of Class A Government space and High Security Facilities to HCGRT.
John's responsibilities include relationship management with GSA Contracting Officers, tenant agencies, GSA vendors, and GSA project managers. He leads research of GSA development opportunities by conducting site studies on properties to determine project viability. He manages the underwriting of projects by playing forward lessons learned in his many years of development and ownership. John's attention to detail and expert understanding of agency workflows and needs allows him to start each project quickly and efficiently, eliminating the need for any learning curves.
Due to his background in design and construction, John is heavily involved in the schematic design phases of each project. By working closely with the team Architect, he is able to make decisions on constructability immediately which saves valuable time in the process. John is involved in weekly meetings on each project to ensure that Lease requirements and Agency Special requirements are implemented correctly utilizing the most efficient designs.
He has extensive experience in Security Level I through Level IV facilities including features such as blast ratings, ballistic ratings, vehicular barriers, access controls, and K-rated impact systems.
John has played an active role in developing over 50 GSA projects in 14 Southern States, encompassing over 1 million square feet of space.
Philip Perry – President
Philip joined HC Government Realty Trust, Inc. in January 2022 as President. Philip has over 15 years of experience in GSA real estate, both as a broker and developer. He served at the GSA National Broker at Studley (now Savills) for 7 years representing the GSA in hundreds of transactions representing dozens of agencies within GSA Region 4.
Philip's passion for growth and his entrepreneurial spirit drove him to transition from a GSA National Broker to the development/ownership side where he was responsible for sourcing new GSA development opportunities as well as acquiring GSA assets across the country for a value-add fund. His involvement in projects spanning GSA Regions across the U.S. has allowed the depths of his relationships to grow exponentially.
Philip's duties as President will be multifaceted with his involvement in new GSA development and pursuing the acquisition of existing GSA leased assets. Due to his background in GSA brokerage, Philip is heavily involved in the opportunity vetting and procurement phase of each project. He will continue the day-to-day operations of searching for land and buildings to satisfy requirements, negotiating acquisitions, GSA bid preparation and submission. He will also continue with the relationship management of brokers, sellers, GSA personnel, and end user tenant agencies.
Philip received his MBA from Georgia Tech and graduated Magna Cum Laude from Georgia Tech with a BS in Business Management. He was also a four-year letter winner on the Georgia Tech Baseball Team and was drafted by the New York Mets (1999) and the St. Louis Cardinals (2002).
Philip is a licensed CPA in Georgia. He is married and has three children.
Michael Worrell – Senior Associate
Michael Worrell joined HC Government Realty Trust, Inc. in January 2022 as a Senior Associate. During the past 5 years, Michael has played a critical role with the GSA Development Team that is now part of HCGRT.
Michael's role at HCGRT will involve acquisitions, new development, and redevelopment along with data management and analytics. Michael will continue to assist in identifying and vetting potential buildings and land sites for GSA development while participating in the GSA RLP submittal process.
Michael will utilize his many years of experience to assist with acquisitions by identifying GSA leased assets conforming to HCGRT's investment strategies, which are inherently accretive to the REIT. His management of HCGRT's CRM data will play a vital role in managing relationships, retention of historical data, lead generation and project tracking. He will lead all due diligence activities on new development and acquisitions.
Michael graduated cum laude from Georgia Tech in 2016 with a BS in Industrial and Systems Engineering. He is married with one child.
Chris Darling – Director of Design and Development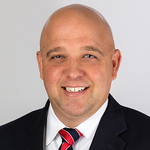 Chris Darling joined HC Government Realty Trust, Inc. in April 2022 as Director of Design and Development. Chris brings 15 years of experience in the development, leasing, design-build, and construction of commercial real estate.
Prior to joining HCGRT Chris began his career in commercial leasing and development working for Duke Realty Corporation, Cassidy Turley (now Cushman & Wakefield) and Healthcare Trust of America. At Duke Realty Chris focused primarily on commercial and GSA office leasing. While there he served as the point of contact for the GSA on lease renewals and helped bring the DOD/BRAC 133, 3.1 million square foot build-to-suit project to the Mark Center development in Alexandria, Virginia.
After nine years of working on the leasing and development side of the real estate business, Chris decided to follow his passion construction and joined HITT Contracting in 2016. Over his six years at HITT, Chris served as project manager on over 70 projects with a focus on GSA related construction and tenant build-out. During his time at HITT Chris managed construction, across the country, of over 160,000 SF of space for federal agencies such as the Federal Bureau of Investigation, Immigration and Customs Enforcement, Drug Enforcement Agency, Office of Hearing Operations, and US Citizenship and Immigration Services.
Chris' duties as Director of Design and Development focus on all aspects of the development process. He serves as the point of contact for the GSA throughout projects, specifically working with the government agencies to create initial schematic designs, with the A/E team to deliver construction documents meeting all necessary requirements, and overseeing the budgeting, bidding, construction and quality control of each project.
Chris received his MBA from the College of William and Mary and graduated with a BS in Business Information Technology and BA in Political Science from Virginia Tech. He is married with two children.
Brad G. Garner – Director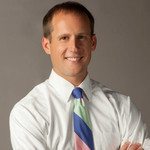 Mr. Garner joined Hale Partnership Capital Management, LLC in 2015 as Chief Financial Officer and Partner. In April 2018, Mr. Garner was named Chief Financial Officer of HG Holdings, Inc. (formerly Stanley Furniture Company, Inc.). Mr. Garner leads Real Estate efforts and private equity investments for the Hale entities. He has also served as Chief Financial Officer of Best Bar Ever, Inc., a protein bar business from 2015-2017. Mr. Garner assisted in raising and structuring a capital investment and successful exit to a strategic partner while overseeing all financial reporting functions during a two-year time horizon. Prior to taking on that role, he spent 10 years in public accounting at Dixon Hughes Goodman LLP ("DHG"), the largest public accounting firm headquartered in the Southeast, as a Senior Tax Manager. At DHG, he served domestic closely held companies (specifically pass-through entities) and individuals. These clients represented a variety of industries including manufacturing and distribution, construction and real estate, and financial institutions. Mr. Garner earned B.S and M.S in Accounting from Wake Forest.
Anthony Sciacca – Director
Anthony Sciacca is Head of Barings Alternative Investments, a global team focused on direct investing and fund and co-investing efforts across real estate, real assets and private equity. Prior to assuming his current role, Anthony was the Head of Global Business Development for Babson and served on a number of firm investment committees and company boards. In this capacity, he drove business development initiatives across Babson's investment strategies from fixed income to alternative asset markets and oversaw the management of Babson's institutional and retail relationships globally. He has worked in the industry since 1993. Prior to joining the firm in 2006, Anthony held various positions in investment banking, including Head of Structured Credit Origination at Wachovia Securities. He also was a structured credit market specialist at Bear Stearns and at Bank of America and began his career as a financial services consultant at Andersen Consulting (Accenture). Anthony holds a B.S. in Applied Economics from Cornell University.
Jeffrey S. Stewart – Director
Mr. Stewart has been the Chairman of the Foursquare Foundation Investment Committee since 2008. Mr. Stewart also currently sits on Morgan Stanley's North Haven Credit Advisory Board. Mr. Stewart is a highly-experienced portfolio manager with 24 years of experience investing and researching debt and equity, including equity research at IJL and fixed income at First Union, and portfolio management at Babson Capital Management, LLC. Jeff started his career as a United States Marine in 1985. Three time meritoriously promoted, he was awarded a NROTC scholarship in 1988 and attended UNC Chapel Hill, where he received a BSBA with a concentration in finance and a minor in history with distinction.